Why Join to Evercare!
We are a people-inspired Hospital. People are at the heart of everything we do. We look to promote a healthy lifestyle inside and outside work wherever possible. Our culture is based on our values rooted in respect: for ourselves, for others, for diversity and for the future. Our ways of working and flexible environment allow us to adapt to the ever-changing world. Promoting an inclusive environment helps us bring our purpose and values to life every day.
We Offer employees good working conditions and helping them to stay safe, healthy and engaged are top priorities. Therefore, we support a flexible work environment. This means employees and their managers can agree on when, where and how employees work, in order to better balance personal needs and business requirements. We put the emphasis on individual responsibility, opportunity and autonomy.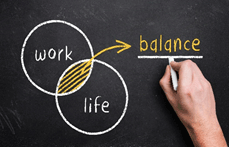 HEALTH FRAMEWORK
Enhancing quality of life and contributing to a healthier future begins with safeguarding the safety and health of our people. We work hard to create a culture in which safety and health are leading principles, and our aim is to achieve zero work-related injuries and illnesses. We also help our employees make more informed decisions about their own health, take personal responsibility and choose to live and work in a safe and healthy way.
At Evercare Hospital Dhaka, we will drive diversity & inclusion through our impact on:
Culture by building an inclusive culture, leveraging on the differences of our employees when working together
Innovation by thinking about the needs of diverse patients and other people in our services and being inclusive in their accessibility – whenever, wherever, however
Society by acting and engaging in an inclusive way with society and stakeholders in our diverse business environments across the entire value chain
We aim to provide a workplace culture that generates equal opportunities for everyone, where people are treated with dignity and respect. We are expanding our efforts to strengthen this inclusive culture. It is helping us leverage the unique skills, knowledge and experiences of our diverse workforce.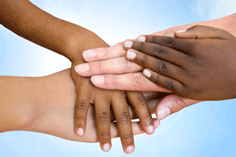 INCLUSION
We live on our Values
We Develop opportunities: mentoring and coaching programs
We practice a flexible and supportive work environment
We arrange Role model events, round tables and network discussions
We Conduct Leadership development training and unconscious bias workshops
A global self-assessment procedure was developed for all our markets to assess the level of inclusion and types of activities for people with disabilities in the workplace. The objective is to track best practices and actions in the following areas:
We ensure Training and awareness
PEOPLE DEVELOPMENT & PERFORMANCE
We help all employees to develop as a professional and perform to the best of their ability. Our people who set us apart and spur our success year after year. We're only able to hit our targets because individual hit his or her own. Every year we set performance and development goals with your manager, aligned with the business company goals.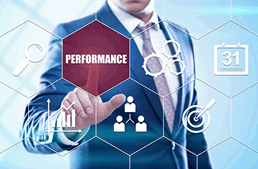 This helps to understand how we can contribute to the bigger picture and ensure engaged to meet them. We believe in a continuous performance mindset. We encourage open, honest and transparent conversations through regular Check-Ins. These help drive continuous performance and development, focusing on the things that matter, supported by coaching, feedback and recognition. People are in charge of their own professional development. Having regular dialogue throughout the year is a great way to help them achieve their goals. Rewards are linked to their performance and include not only financial benefits, but also career opportunities, in line with aspirations and the needs of the company.
Coaching and Mentoring are embedded in our culture
as a way to drive our performance and our own engagement.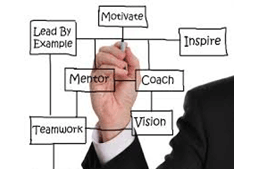 We want to help our employees unlock their potential, and support them in their self-development journey while building their leadership agility. We provide professional coaching through a robust Coaching Network of internal and external coaches. On a daily basis, coaching tools and methodologies are available to all employees through our Everyday Coaching training and practices. Evercare Hospital Dhaka provides adequate training and development facilities to employees to effectively perform current and future jobs as per JCI guideline.
REWARDS
Evercare Hospital Dhaka offers an attractive total rewards package that comprises a competitive salary and performance-oriented variable pay in return for individual contribution to our success. In addition, we offer a range of work-life and employee benefit programmers with flexible choices to cater to different needs, such as a Paid Maternity Leave, Employee Medical Benefits, Contributory Provident Fund, Group Life Insurance, Gratuity, Worker Profit Participation. Besides these financial rewards, we offer many opportunities for personal growth and development to help people to reach their full potential.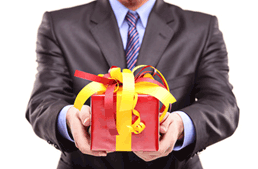 Of course, our total rewards package varies locally to reflect differing candidate aspirations and to respond to what our employees value around the world. But as a global, diverse and dynamic company, we offer many exciting opportunities and a total rewards package to match.